Seaside, Oregon
Seaside is a small, relaxed beach town located a few miles north of the more touristy (but equally gorgeous) Cannon Beach, on the Northern Oregon Coast.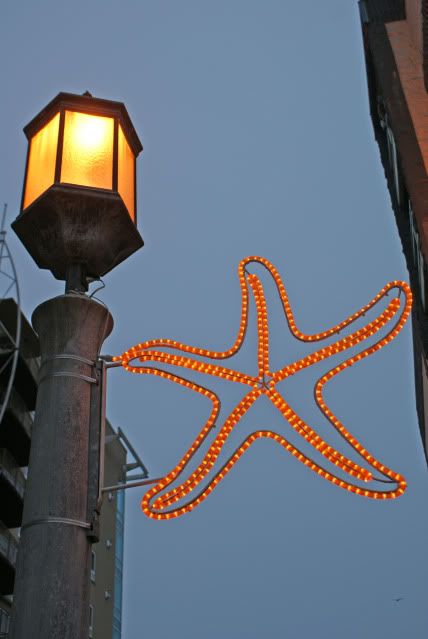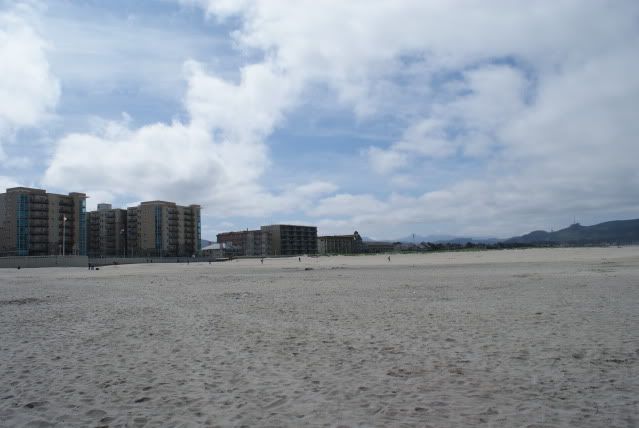 Our first night there was warm enough, but incredibly breezy and foggy. That didn't damper our spirits though, as our hotel room at the
Shilo Inn
(which is located directly on the promenade) was freakin' sweet (suite?). The perfect place to order room service, ingest heaps of cheap wine and stand on our beachside balcony, admiring the distant glow of campfires on the beach. Tres romantic, no?
Jacket: Marc by Marc Jacobs; Jeans: Hudson; Sandals: Target; Tank top: Forever 21
The next day was absolutely gorgeous, prompting a
photo session on the beach
(please click link for more gorgeous pics), followed by a scrumptious lunch and then some relaxing on the sunny dunes before we had to head back home.
Moto Jacket: La Rok; Sandals: Chinese Laundry; Strapless tunic, sunglasses and bangles: Forever 21; Bag: Mango MNG
Our time in Seaside was incredibly short but we are already planning our return there. There were a lot of touristy crap, but on the whole it was a charming town with a nice promenade, boardwalk, cafes and stores. It kind of reminded me of a popular New Jersey oceanside town - except that I have never been to New Jersey so I don't exactly know what I am talking about ALTHOUGH I did read the Babysitter's Club, and remember when they would go with the Pikes to Sea City? Yeah, that's what it reminds me of LOL.
Anyway, the hotel was awesome and we will be back, but for those of you more on a budget, Seaside has a highly recommended
backpackers/hostel
that we also plan to spend a night in.
If you are heading to Oregon or the Pacific Northwest, I definitely think Seaside should be on your list :)